Welcome to Platt & Fishwick Solicitors
Platt & Fishwick is a forward thinking and innovative firm of solicitors who have been in business since 1914.
Initially founded by Frank Platt who was joined in 1950 by Tom Fishwick, the practice has grown steadily over the years serving both the local community and businesses across the country.
We know that when looking for a solicitor, you will want a professional who grasps the issues involved, can act swiftly and be firm and effective, but who will understand your concerns and make the process as stress-free as possible. We have two offices located in the centres of Wigan and Standish.
We have a team of experienced solicitors and support staff ready to advise and guide you through the complexities of the law, particularly in the following areas:
Conveyancing
Family*
Landlord and Tenant
Personal Injury/Accidents*
Elderly Clients
Licensing
Debt Recovery
Litigation
Employment
General Consumer Problems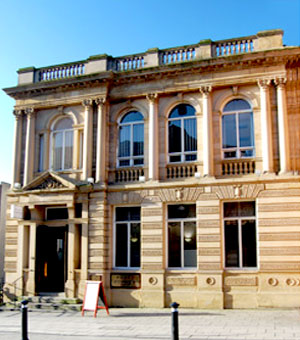 Our aim is to simplify the process of buying, selling or re-mortgaging your home. To this end we have a dedicated Conveyancing team...
Our commercial property department has experience in acting for individuals, family businesses, pension funds, investors, property developers...
Platt & Fishwick have a dedicated Family Law Department. We offer a sympathetic approach to all family problems and we appreciate that...
We can advise you whether you are a landlord with property to rent or a tenant who needs to take a lease. We deal with residential leases...
If you are buying or leasing licensed premises we can advise and assist you with your licensing application and complete the necessary forms...
We can help you to plan ahead for a time when you are no longer here to ensure that your family are looked after and your wishes are followed...
We have represented accident victims in and around Wigan for over 90 years winning compensation measured in millions of pounds...
Civil disputes unavoidably arise from time to time, whether it be with a family member or neighbour, an employer or employee ...
Employment contracts, claims for wrongful, constructive dismissal, redundancy, discrimination on the grounds of sex, race, disability....
SITE CONTENT GUIDE
This Web Site gives information on Wigan Solicitors, Platt and Fishwick. The Site content presents core services provided by us as both Family Solicitors and Commercial Solicitors operating throughout the Wigan and Leigh areas together with the legal services operated by us covering civil and commercial litigation. Information reflects our work as lawyers specialising in Residential Conveyancing, Home Information Packs, Commercial Conveyancing, Landlord and Tenant, Licensing, Family Legal Matters, Personal Injury Claims, Debt Recovery and Litigation Matters.
Wigan Solicitors
Residential Conveyancing
Commercial Conveyancing
Landlord and Tenant
Licensing
Family Legal
Solicitors Wigan Leigh
Personal Injury Claims
Litigation
Wills and Probate
Personal Injury Solicitors Wigan
Family Solicitors
Debt Recovery
Family Law
Employment Law
Platt & Fishwick is a trading style of Platt & Fishwick Limited.
Registered Office: 47 King Street, Wigan, Greater Manchester, England, WN1 1DB.
Registered in England and Wales. Company Number: 10765576. VAT number: 268965830
Authorised and regulated by the Solicitors Regulation Authority